New Patients Please Call 570-354-0891
Pfizer, Moderna, Pfizer Pediatric and Booster Shots Now Available!
Please fill out the below COVID-19 Vaccination Consent Form 
We fill new and existing prescriptions in-store, by phone, online, and with our mobile app.
Transfer your prescriptions to our pharmacy using our simple and secure online transfer form.
Visit us in store or get in touch with a member of our pharmacy staff. We're always happy to assist you.
Your Partners In Health
Old Forge Pharmacy Proudly Provides the Following: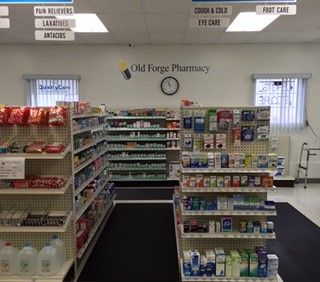 Easy Rx Transfer - We Do It For You! Online Option Available!
Most Insurance Plans Accepted
FREE Delivery
We Fill and Manage Your Pill Boxes FREE of Charge
Exceptional Customer Service and Advice
We Offer a Full Selection of Over-the-Counter Products
We Sell Old Forge Boro Garbage Stickers
We Sell PA Lottery
Become a Pharmacy Insider
Subscribe to our newsletter for promotions, health news and savings

We fill new and existing prescriptions in-store, by phone, online, and with our mobile app.

We offer express local delivery at no cost to you.

Our pharmacists work with you to coordinate benefits and find financial assistance.
Your Pharmacy Experts
Trust Us With Your Health

At Old Forge Pharmacy, we believe that being a local independent pharmacy means providing healthcare and compounding services to our patients that are customized to meet their needs. Visit us today and let us take care of you.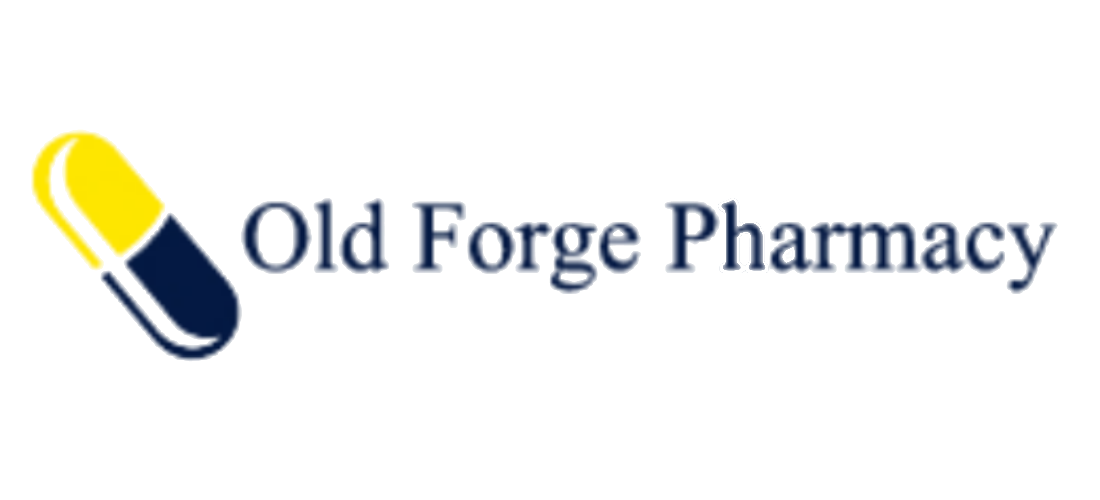 Download Our Free App.
Your health information in one place.

✓ Refill 24/7 »
✓ Set Reminders »
✓ Save on Medications »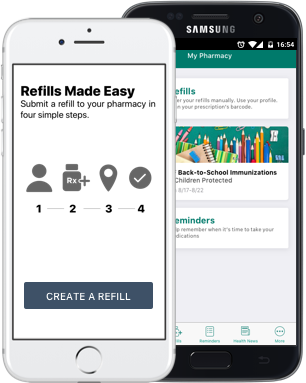 Rick M.
"Best pharmacy hands down! Lori, Carolyn, and the rest of the pharmacy staff are just wonderful! They take the time to know each individual and their families. They always offer super fast and friendly service!"

Kelly J.
"The pharmacy experience I have always wished for! Everyone is very friendly and treats me with respect--not like an inconvenience like other large pharmacies do. They are always sweet to my little daughters, too! I am a customer for life!"

Bree D.
"This pharmacy is the most amazing Pharmacy ever it's run by Lori, helpful & friendly. I could go on & on about this place there amazing! Everyone there! thank you, guys!"
Old Forge Pharmacy combines high-quality products with personalized care. Our staff is happy to help you with any questions you may have.
Check out our weekly health news blog, or subscribe to our newsletter and receive updates on health articles, promotions, specials and much more.
We offer a wide variety of services including conventional prescription filling, compounding, pet prescriptions, medication adherence and much more.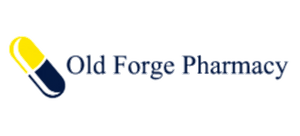 We'd Love To Hear From You
At Old Forge Pharmacy, we're committed to helping you live a healthier life. Our pharmacy staff would be happy to help you with any questions you may have!
New Patients: 570-354-0891

Current Patients: 570-457-3200